Welcome to my personal bio page.
Links to my own pages are in italics.
Mood Music: A Tribute to Frank Sinatra!
Notice all images change when touched.
Best viewed in 800 X 600 resolution,
you can also switch backgrounds:
Try a Waterfall background.
Transplanted from the healthy but thin air of the Rocky Mountains, (Univ. of Colorado), I now grow, serenely, in the soft ocean breezes of Surf City USA, (Huntington Beach, Califor-nigh-ay)


Former professional jazz-rock drummer and Latin-Jazz & Afro-Cuban percussionist, I'm just another consummate music lover.
Want to hear the latest sounds? (Requires "ShockWave")


I'm a environmental , and animal welfare activist. I also collect books, and on occasion am a gourmet vegan cook. A veteran Cyber-space explorer, indeed.


Amicably divorced after a ten-year marriage, my former wife and I remain devoted, caring friends;
and her delightful Mom, too.
We had no children.


However, since my biological clock chimed several years ago, I feel like a childless father. I do have the fun of escorting Sydney & Madison to the beach, and Tatiana and her mother to the theatre occasionally.
| | |
| --- | --- |
| Navigation Doors to Matt's Adventures | |
| | |
* Door to the Dynamic-HTML sections.
Requires the latest version 4 browsers!.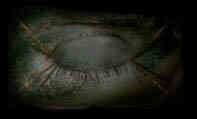 My ancestory is Basque - the direct decendants of Cro-Magnon Woman (gently open her eye above and click).

LoBato translates to "wolf pup", hence: the "Matt Wolf" moniker.
Here's Music from the Basque region of Spain. While there, listen to "Guadalupe."

An aspiring writer (hey, it's LA, dude!), and experienced Latin-Jazz percussionist, I live with a querulous parrot and his sidekick: Pedro and Paradise; plus other lovebirds - Peaches and Apollo, in a sunny Surf-City condo a short jog from the shoreline in "So Cal."

I'm a member of several activist groups and am interested in pro-bono and volunteer work for educational sites, journals and magazines. Email me, please.

My philosophy for living is rooted in Albert Schweitzer's "Reverence for Life": Love, Compassion, Empathy and Altruism. Happy to hear from any kindred creatures.

This is interesting:


Awards this Adventure Site received.
Do you like: 3D animation effects!
Yosemite fans: May I offer my own best photos:
Just for the real curious: a picture of me at a Christmas party.
And for my musician friends only: digital pictures of me goofin' and showin' off my new congas.

My E-mail:
Please sign my Guestbook. Thank you very much!

Here's a beautiful Java effect with a
wolves' image:
Since April 1, 1997