Welcome to my personal page.
Links to my own pages are in italics.
Notice all images change when touched.
Best viewed in 1024 X 768 resolution,
you can also switch backgrounds:
WOW! Try Waterfalls!
Transplanted from the healthy but thin air of the Rocky Mountains, (Univ. of Colorado), I now grow, serenely, in the soft ocean breezes of Surf City USA, (Huntington Beach, Califor-nigh-ay)


Former professional jazz-rock drummer and Latin-Jazz & Afro-Cuban percussionist, I'm a consummate music lover, fer sure!
Want to hear the latest sounds? (Requires "ShockWave")


I'm also an environmental activist, animal welfare-protectionist, inventor, bibliophile, gourmet vegan cook, runner, computer/marketing consultant (publishing). Oh, and yes, a Cyber-space explorer.


Amicably divorced after a ten-year marriage, my former wife and I remain devoted, caring friends;
and her delightful Mom, too!
We had no children.


However, since my biological clock chimed several years ago, I feel like a childless father. I do have the fun of escorting Sydney & Madison to the beach, and Tatiana and her mother to the theatre occasionally.





My Links Page is


Navigation Doors to Matt's Adventure Pages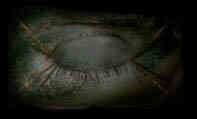 My ancestory is Basque - the direct decendants of Cro-Magnon Woman (gently open her eye above and click).

LoBato translates to "wolf pup".
Here's Music from the Basque region of Spain. While there, listen to "Guadalupe."

An aspiring writer (hey, it's LA, dude!), and skillful Latin-Jazz percussionist, I live with a querulous parrot and his sidekick, Pedro and Paradise; plus other lovebirds - Peaches and Apollo, in a sunny Surf-City condo a short jog from the shoreline in "So Cal."

I'm a member of several activist groups - do pro-bono and volunteer work - including newsletters, journals and magazines.

My philosophy for living is rooted in
Albert Schweitzer's "Reverence for Life": Love, Compassion, Empathy and Altruism. Happy to hear from any kindred creatures. Please do write!

Socio-Economic/Political visions: Communitarianism, Volunteerism, Egalitarianism, Feminism. A surviving idealist and progressive in an age of Randian Objectivism (wink, wink).

Socially/Environmentally conscious activists and advocates admired, and encouraged to correspond. Eudaemonians, too!

I would like share with you this poignant memoir of my Teen Summer Romance.

My newest, COOL page!


Awards this Adventure Site received.
Here's a picture of me at a Christmas party.
And now, recent digital pictures of
me on congas.
Here's a link to a wonderful, new Webzine: "Wired Hearts".

My E-mail:
And please sign my unique Guestbook. Thanks!
Site designed by "Matt Wolf" © (me).
Here's a beautiful Java effect with a
wolves' image:
Since April 1, 1997