Barry Watkins has designed, built, created and marketed leading edge motorcycles and high performance automobiles since 1971. These vehicles have in many instances led the industry in new directions in design, styling and performance. The list includes over 100 magazine articles of various prototype motorcycles and automobiles, including publication on covers of some of the most significant publications related to these vehicles. In addition, there have been joint ventures, participations with several famous individuals and corporations, including the following: Ing. Giotto Bizzarrini, Bill Devin, Bob Bondurant, Jim Hall, Carroll Shelby, Roman Slobodynskyj, Brayton Engineering, Yamaha International, US Suzuki Corporation, Luis Romo, Jones Motorcross, Goodyear, etc.

Automotive Developments: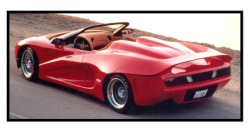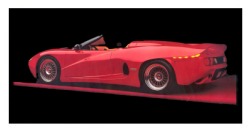 The BZ 2001:
An avid love of high performance sports cars and automotive racing led to the design and construction of the BZ 2001 as a joint venture with Italy's most significant automotive engineer- Ing. Giotto Bizzarrini. Bizzarrini was responsible for the development of Ferrari's most successful race cars in the 1960s, including the Testa Rossa, the 250 GTO as well as design of the Lamborghini V-12 motor. The BZ 2001 was a challenge to the European and American design studios for the right of creating the most beautiful sports car in the world. The project began with a Ferrari Testarossa and was completed in 1993. The project was then delivered to the automotive media. The results were published in over 60 worldwide media magazines and television publications. The prototype was voted by many automotive journalists as the most beautiful sports car prototype in the world.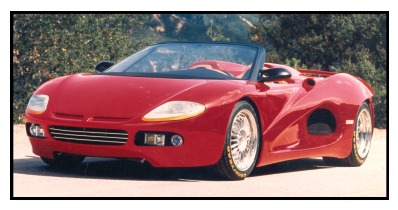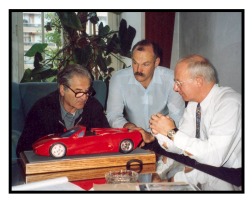 The Devin SS:

In about 1988, I read a book by Rich Taylor about a wonderful sports car made in the late 1950s by Bill Devin. These cars were light in weight and were powered by a small block Chevy Corvette motor. A Road And Track Magazine road test showed 0-60 times in 5.7 seconds, with a low powered Corvette motor. That matched my 30 year newer Ferrari Testarossa acceleration times. Then I saw a Scarab, driven by Don Orosco, at Laguna Seca Raceway, lap the entire field, including Phil Hill in a Ferrari Testa Rossa, in a 10 lap race. I wanted to race in the 1959 and under, "Run what you brung, over two litre Sports Race Car class" at Stephen Earle's Monterey Historics.

A Devin SS appeared to be the best vintage race car I might be able to afford, so I set out to see if Bill Devin was still alive. He lived about 60 miles east of me, so I arranged to meet him in 1989. Over a period of time, Bill and I became close friends. In June of 1989, he agreed to sell me what I consider to be the most significant of all Devin cars, the one he owned for 30 years and that appeared in all the magazine articles. In 1992, this car was presented at the Pebble Beach Concours D'Ellegance and Bill and I drove over the viewing ramp together in his favorite car. The chassis number was SR4-8, and was the last series of cars. Later on that year, on my birthday, he sold me one of the first Devin prototype SS Kit Chassis and parts to complete number SR 1-2.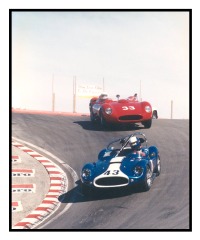 I raced SR 4-8 for a few years and after a significant crash in my first race a Laguna Seca, went on to have a very enjoyable vintage racing effort. The totals included three class wins at the Palm Springs Road Races, including one with Bob Bondurant at the wheel, a second to Don Orosco's Scarab at the Wine Country Classic at Sears Point Raceway and a first at The Phoenix Road Races, also driven by Bob Bondurant.

Bill Devin lived into his mid 80s and died in the fall of 2000. I completed the Devin SR 1-2 restoration in 2001.

Bill loved his cars and enjoyed watching the owners of Devin's race them across the country. Bill attended several races and was a great supporter of my efforts. Bill and I once attended a Ferrari Club track day event at Laguna Seca Raceway and I was driving my car with the fast group, which included a couple of twin turbo 288 GTOs and a couple of F-40s,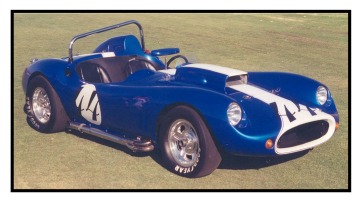 Ferrari's fastest street cars of the mid-90s. I started last in the group and about the fourth lap I had caught up with the leaders. As we entered the last hairpin turn near start / finish, I ducked inside of all the Ferraris, got on it, and by the time I was at the top of the bridge, all the other cars were tiny dots in my mirror. My Devin could not corner nor brake near as fast as any of the Ferraris, but there was no comparison in the acceleration. The Devin's 425 HP and 2,000 pounds of weight make one very confident that they would race for pink slips with practically any street legal production car.