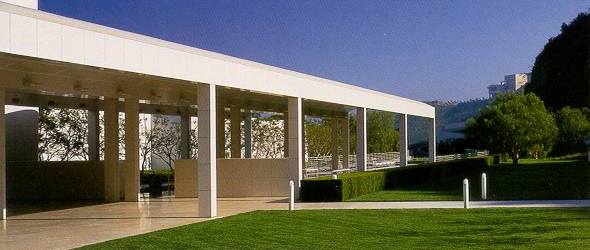 Your tour begins with a Tram ride to the
Getty Center's mountain-top grounds.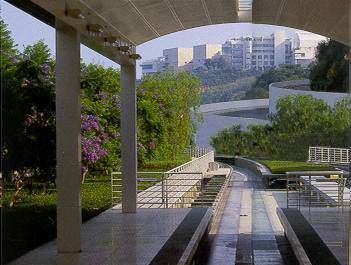 A visit to the Getty Center has built-in drama and excitement, beginning with the electric tram trip from the parking garage to the hilltop campus. The brief ride, with its unfolding vistas of the campus above and cityscape below, is its own reward. The journey offers vivid evidence of the effort that has been made to preserve much of the site and its natural beauty.